Thursday 7th of December 2023
A Million Web Pages for Peace
On 7th November 2018 we achieved our goal of producing our millionth web page. This was achieved using a computer program to dynamically generate unique web pages sequentially. Initially, we ran experiments to generate fifty pages at high speed. After the success of these initial experiments, we ran an experiment to generate a million web pages, starting with page one at 10:38:07pm on 2018/11/06.
Each page was dynamically generated and displayed within a web browser before the page was refreshed a short time later with the next unique web page in the sequence. Occasionally, the process had to be stopped so that speed improvements could be made. Eventually, using a fast, lightweight Linux text based web browser, we were generating a thousand new web pages every thirty seconds!
Finally, 24 hours, 38 minutes and 32 seconds later we generated our millionth web page at 11:16:39pm on 2018/11/07!
You can view our Million Web Pages for Peace here:
Every web page was dedicated to peace for the world. The Million Web Pages for Peace project was inspired by Anthony Strano's Being At Peace guided meditation and the Brahma Kumaris Million Minutes of Peace Appeal.
Here are some screen shots of our experiment:
Page 1151:
The Millionth Web Page!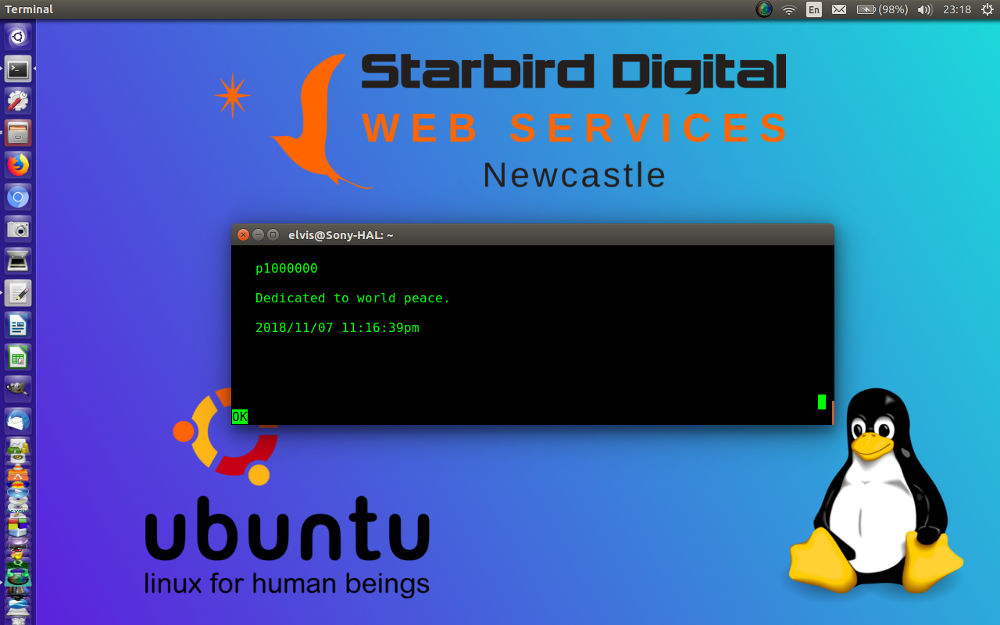 Linux Links Browser History at the Millionth Page: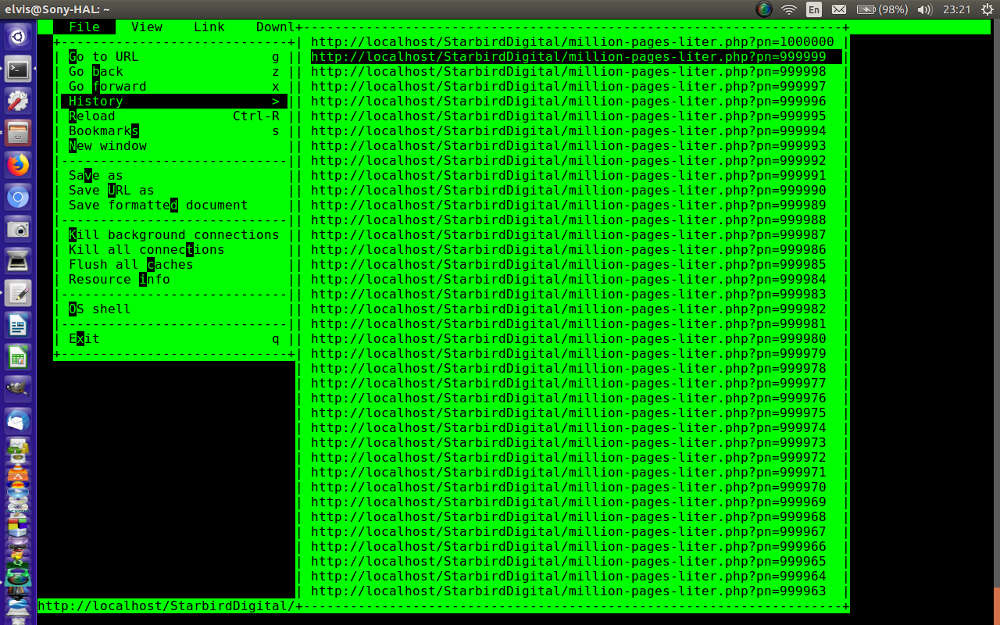 Watch the Video
A video player should open on the left. Click on the triangle to see our millionth web page being reached!
Read an Extract from our Experiment Log:
Experiment Log











Visitor Number: