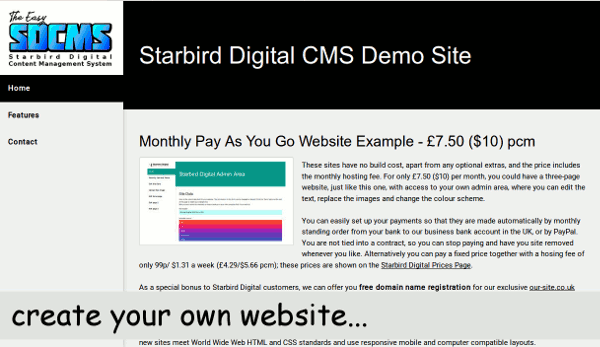 The Easy SDCMS
Effortlessly* create your own website!
The Easy SDCMS is the new Starbird Digital Content Management System. You can easily create your own website in minutes, starting from a template. These website are really (really) good value for money! They start at £7.50/ $10 pcm with no other fees, or £99/$131 plus 99p/$1.31 per week hosting. See our prices page or try our easy SDCMS quotation tool for more details.
*Some effort required
The Easy SDCMS Demo Video
A video player should open above. Click on the triangle to watch the demo.


Visitor Number: